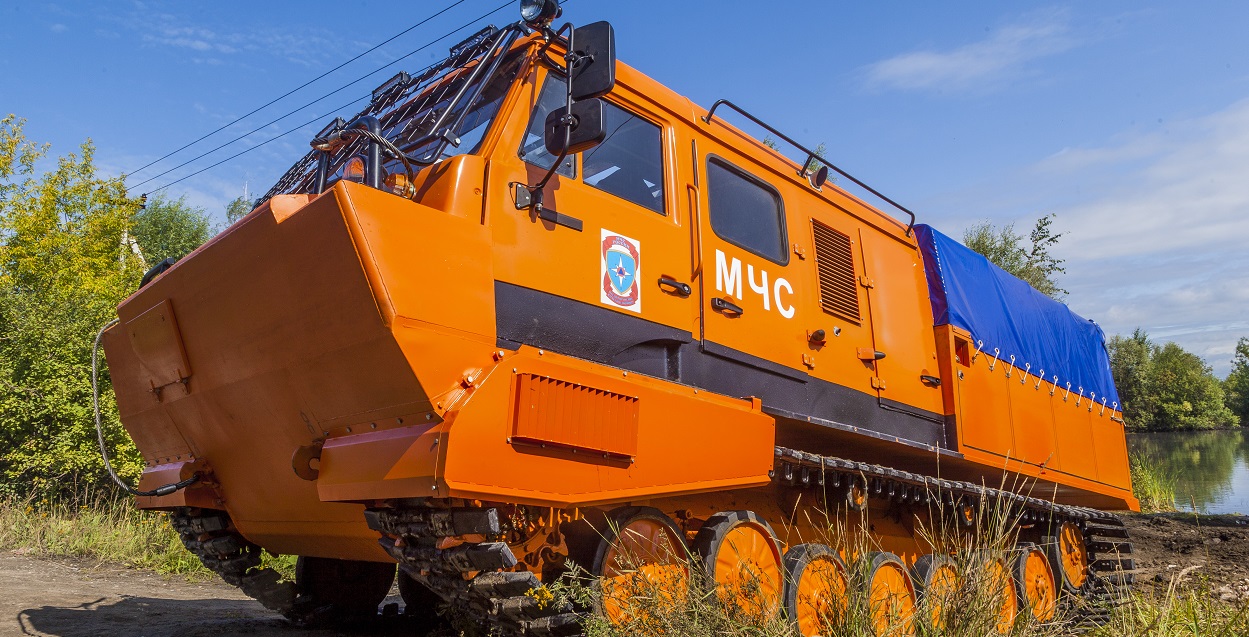 NPO Transport LLC was founded in 1990, is engaged in the design and production of transport and technological machines for performing emergency recovery work at the facilities of the fuel and energy complex. Currently, the company produces 6 model ranges of all-terrain vehicles in 39 modifications.
The machines are designed for use on soils with low load-bearing capacity, including virgin snow without limiting the depth of the cover, sands, swamps of all categories and open reservoirs.

Numerous technological complexes for solving special tasks are added to the exceptional cross-country ability and increased quality of performance of our machines:
For lovers of hunting and fishing, as well as for the needs of the Ministry of Internal Affairs, Transneft, the border service of the FSB of the Russian Federation, we have developed and mass-produced a universal floating wheeled all-terrain vehicle on tubeless low-pressure tires and a ski-tracked snowmobile.
NPO Transport LLC is also actively working with the forestry industry — producing a caterpillar harvester with high cross-country capability and designed for optimal logging during selective and continuous logging, pruning of branches, bucking of whips in various zones of Russia.

The manufactured transport and technological machines successfully work at the enterprises of Transneft, Rosneft, Lukoil, Gazprom, the border service of the FSB of Russia, the Ministry of Emergency Situations of Russia, and other enterprises.⁠